There are a lot of myths floating around about vector images and raster images. Some people believe that you can only create vector images with certain software, while others think that raster images cannot be converted to vectors.
In reality it is possible to convert raster graphics into vector images with the proper set of tools/softwares. However, the output may not not be the same as the original image. But, the good thing is that you may use the converted images in any project without much difficulty.
It takes a lot of skills and patience to convert raster images to vectors. We can help you vectorize images in an advanced manner if you just ping us here.
In this blog post, we will dispel these myths and show you how to convert raster images to vector format using some free tools. Also, there is a pro tips section to produce higher quality converted images. So, read on!
Can Raster Images Be Converted To Vector?
Yes. Raster images can be converted to vector graphics, but the resulting image will not be as high quality as the original raster image.
Vector graphics are based on geometric shapes, such as circles and lines, while raster images are made up of a grid of tiny pixels. When a vector graphic is enlarged, the individual shapes that make up the image become larger, but they retain their sharpness and clarity. When a raster image is enlarged, however, the individual pixels become bigger and more blurry.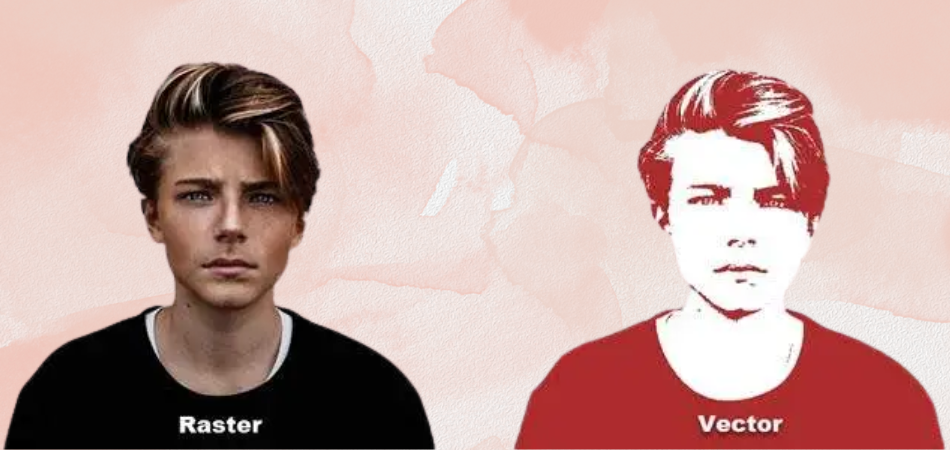 That said, there are many software programs available that can convert raster images to vector graphics. The resulting image will not be as good as the original raster image, but it may be adequate for most purposes.
Why Do I Need to Turn a Raster into a Vector?
Being a geometric shape, a vector graphic features limitless resolution. Unlike raster images, these graphics don't depend on the resolution. As a result, a vector graph always offers some benefits over a raster variant.
Later in this article, we will introduce you to some tips to get the best results from a vector conversion.
How to Convert Raster Images to Vector Graphics?
There are numerous ways of converting rasters to vectors. Although it is possible to use tools or software, you can also do this online. We will break down 3 different methods to convert raster graphics to vector images.
The Basic Method
With VectorMagic
With Inkscape
Without further ado, let's get started with the techniques so you can easily create a vector image from a raster image.
Method 1: Turn Vectors from Raster Images [Basic Method]
Although we claim that this is the simplest approach, you still need to understand how to make vector graphics for this. If you already know that, then follow the below steps:
Open the raster image in an illustrator tool (Adobe Illustrator). Resize the image to make it fit in the canvas. For that press the "Shift" key and drag the image inside from one of its 4 corners.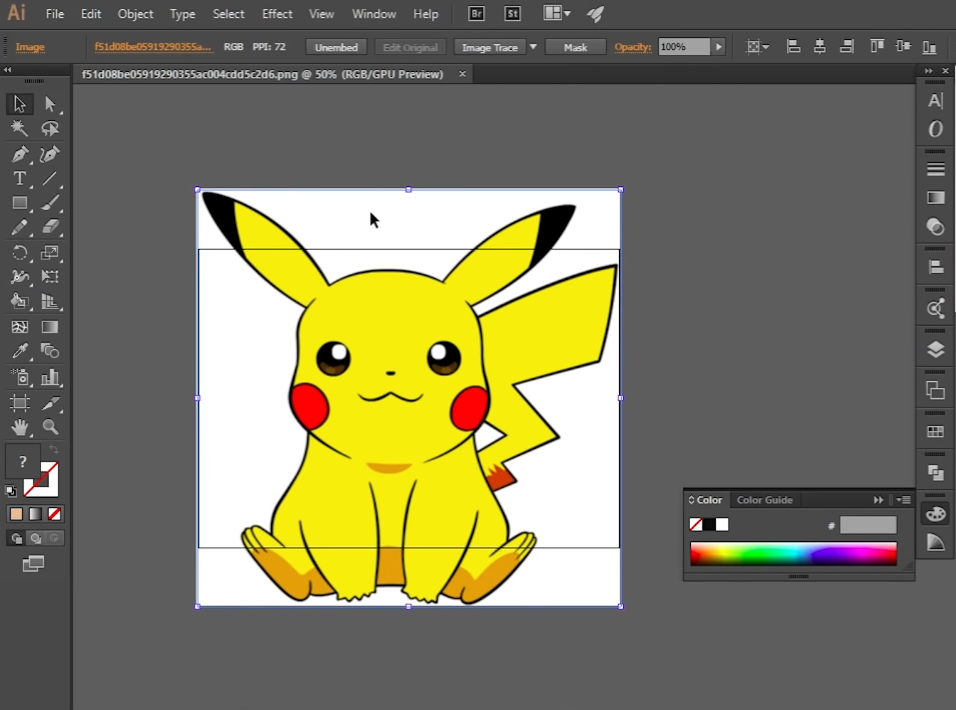 Now, select the photo and click on "image trace". The good thing is your image is converted to vector if it is black and white. But, if the image is a colored one like our example then you have to follow some further procedure.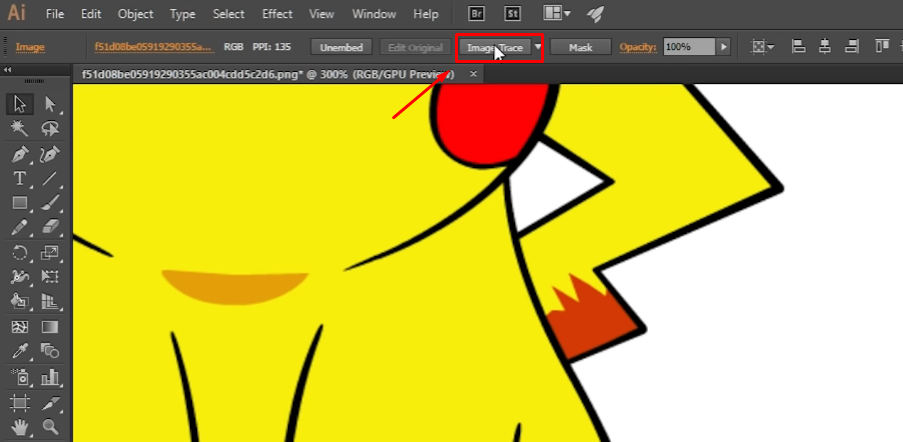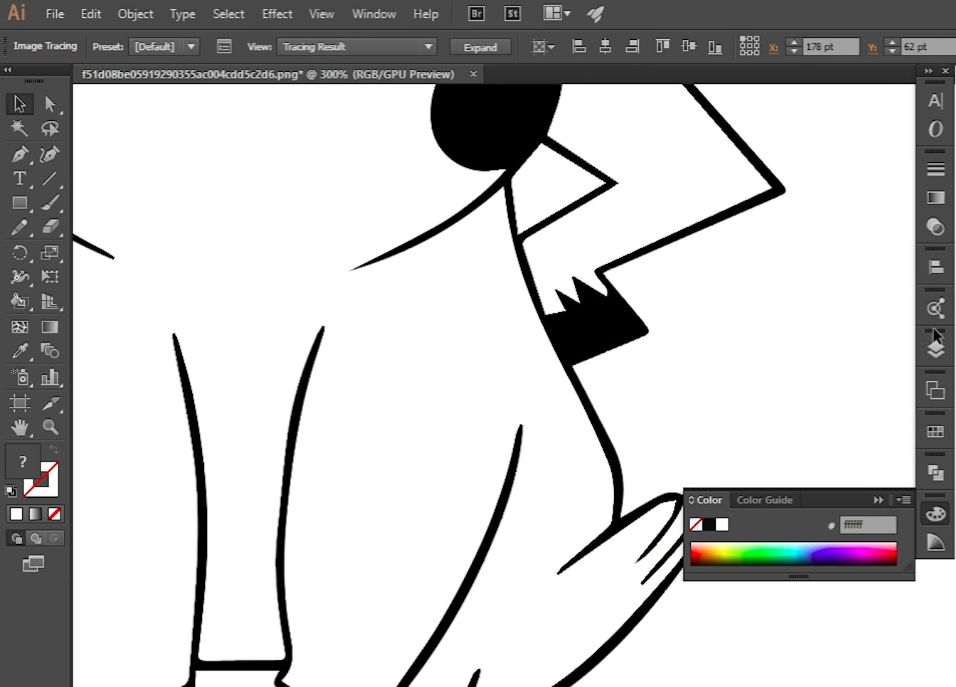 At this step, you have to open the "image trace option". This will let us do the further edits.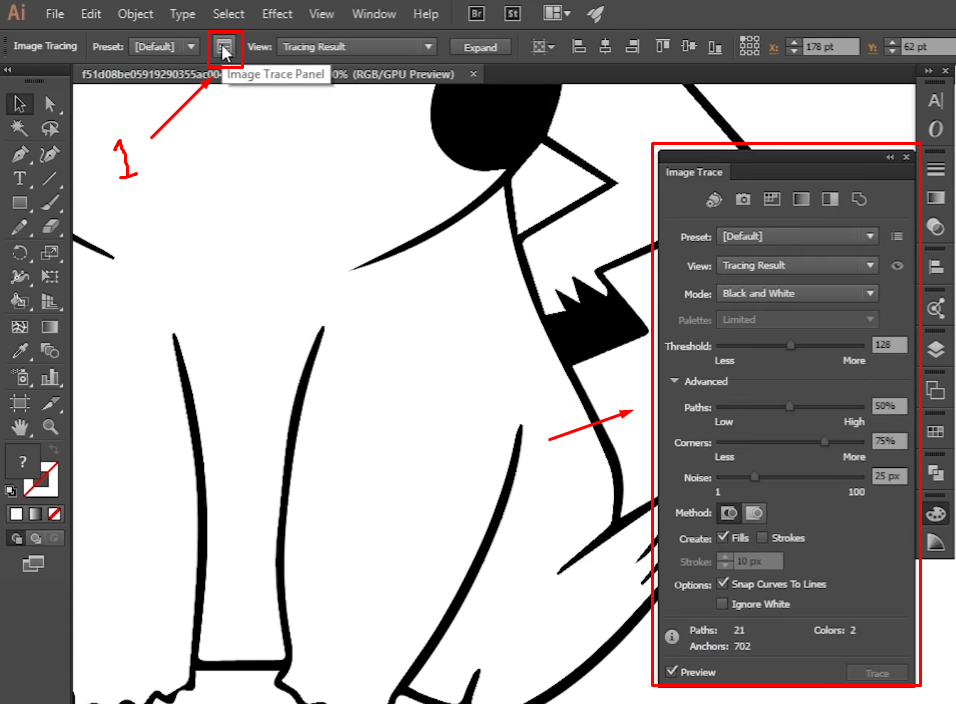 At this point, from the mode option select the image type "color". This will bring all the color of your original image.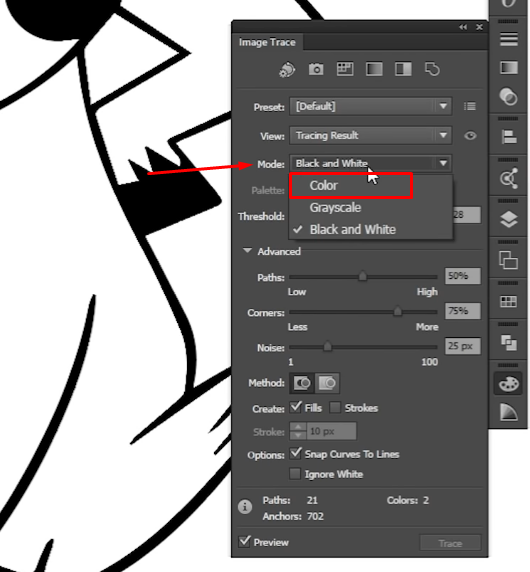 Now, manually count the color of your image. Normally, an illustrator will show you 30 colors. You may keep the setting like this but for better result enter in the actual color count in the color box like below image.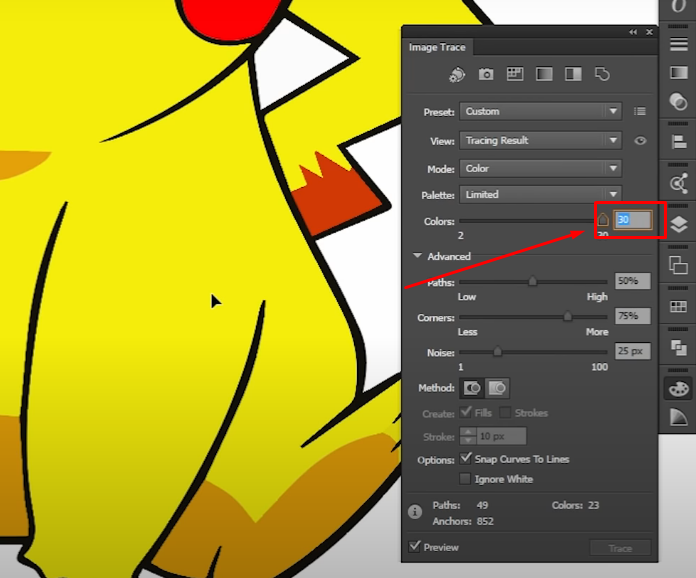 You may play with the advanced setting for turning the conversation more accurate and bright.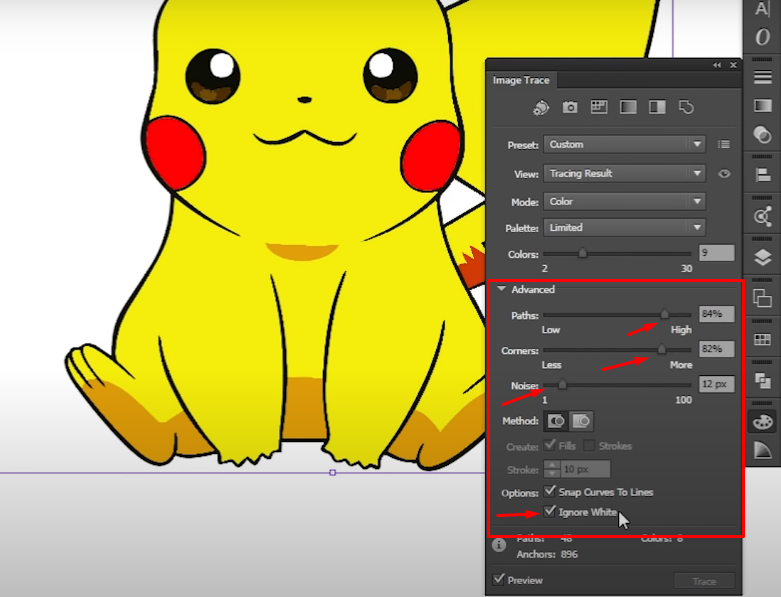 Finally, click on "expand" and you are done with the conversation procedure using Adobe illustrator.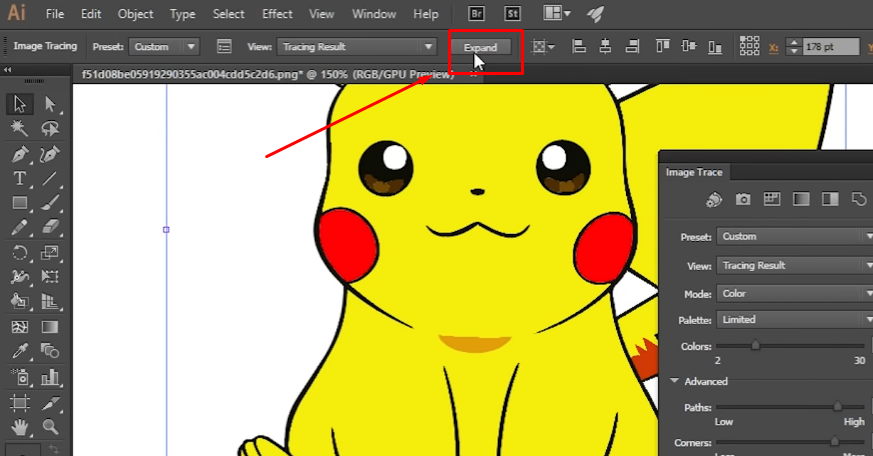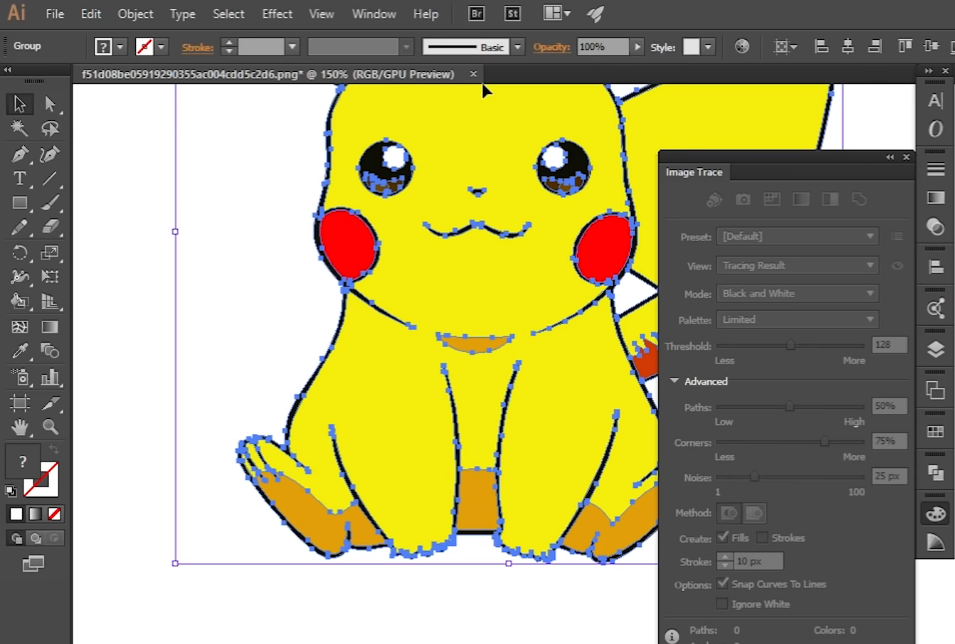 Method 2: Get Vector Graphics from Raster Images by Using VectorMagic
Use VectorMagic to convert a raster image to a vector image if you don't want the hassle of installing software or tools. Follow these steps to go with this process –

Select the raster image that you want to convert (by clicking the Upload Image To Trace button). Remember, VectorMagic's supported image formats are PNG, JPG, BMP, GIF, etc. So, your image must be in one of those formats.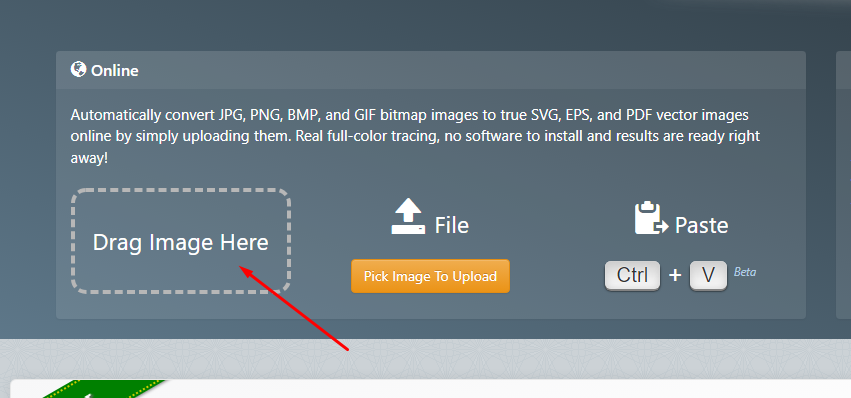 Once the image loads for the first time, VectorMagic will give a result through initial tracing.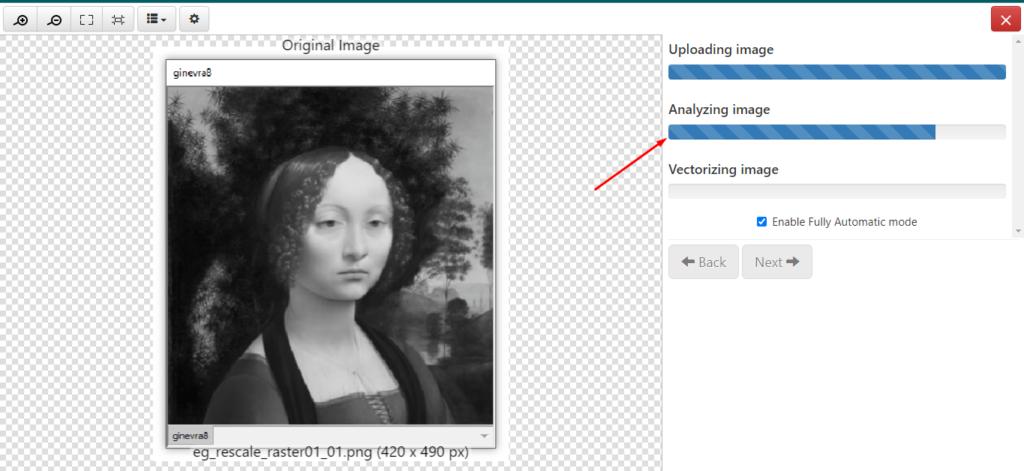 After that, you will see the original image on the left and the edited one on the right.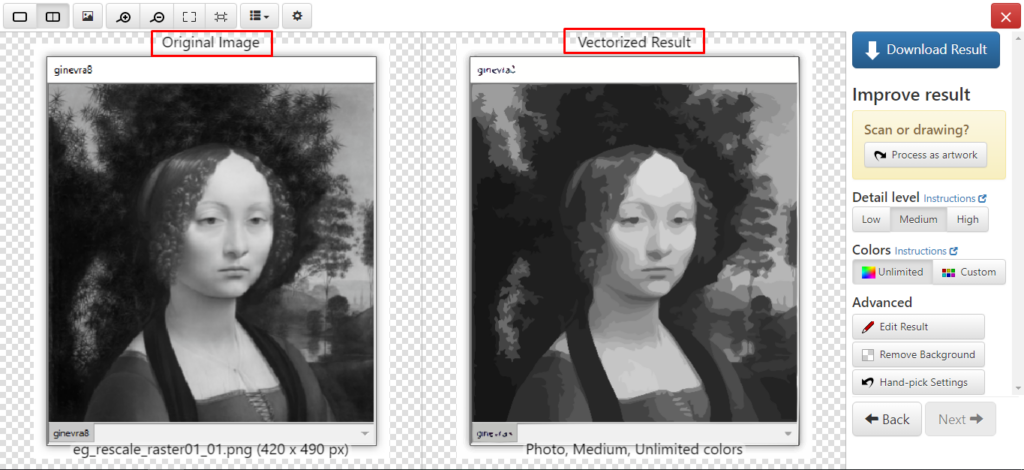 For further editing, you can modify the image with these settings.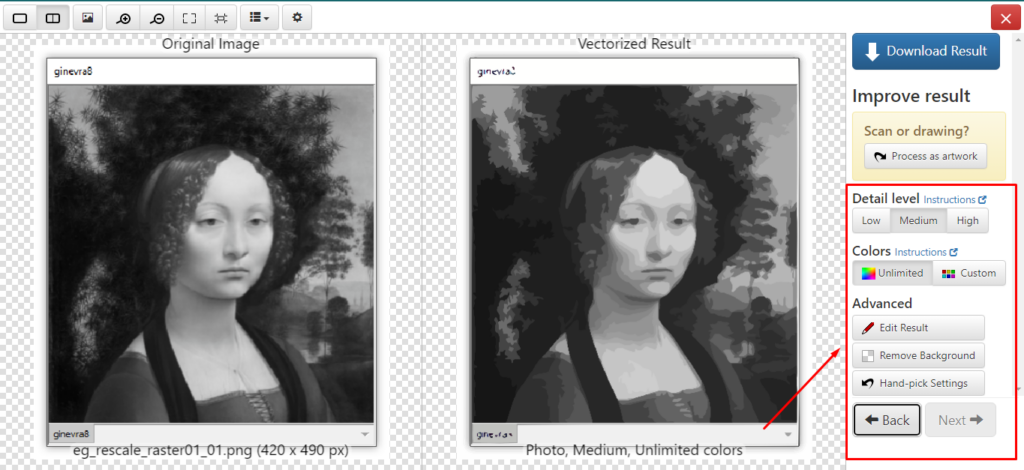 If you click it, VectorMagic will run some auto fixings. You can also set the quality and override the edited image.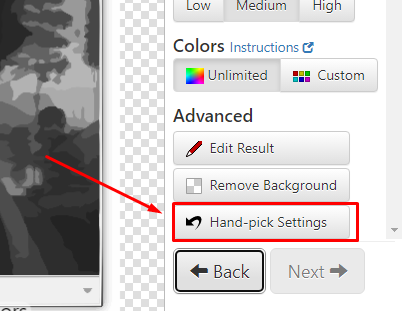 Under the Advanced section, go to Edit Result. You can get help from the Finder, which will identify the difficult areas with tracing issues. It will allow you to manually edit those areas.

You can also use tools like Pixel, Fill, and Zap for the final result. Also, blend the output with anti-aliasing if you are familiar with it.

Finally, when you are done editing, click on Next to continue the process, following to Download Result to save the image.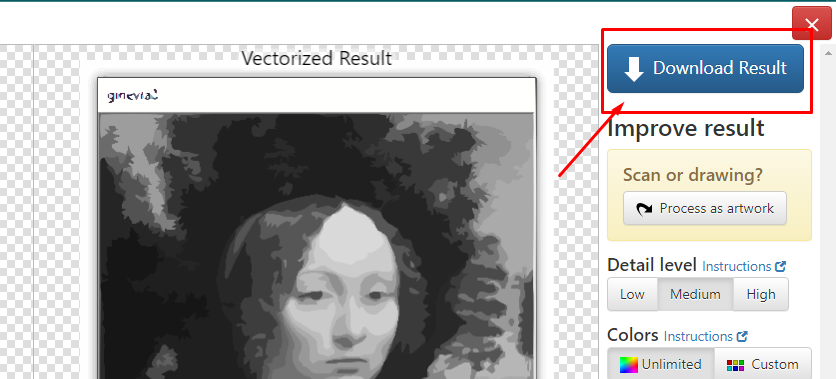 Note:
Don't try to convert complex photographs with tons of color in this process. Instead, go with converting simple logos and designs for the best outcome.
You can only convert up to 2 raster images with a free VectorMagic account. To increase this number, you need to go through the subscription policy.
Method 3: Convert Raster Graphics to Vectors with Inkscape
This software is available not only for Windows, but also for Linux and Mac. On top of that, it is free and open source, which can be downloaded from inkscape.org. Let's see the steps:
After downloading and installing the software, upload the raster (bitmap) image by clicking:
File >> Open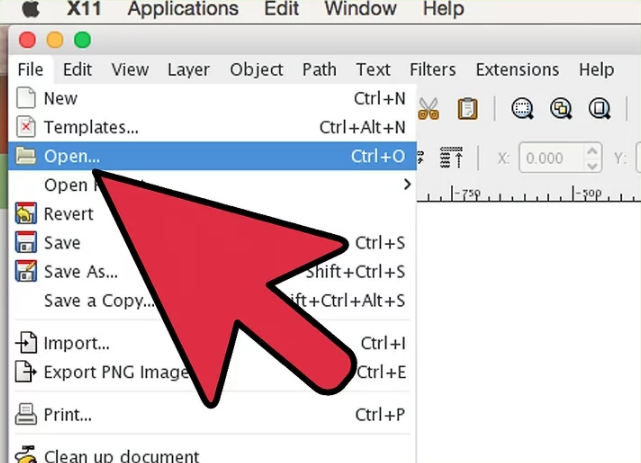 Once the image is uploaded, you need to select it with a click.
Once the selected image appears on the canvas, you need to use auto tracing from –
Path >> Trace Bitmap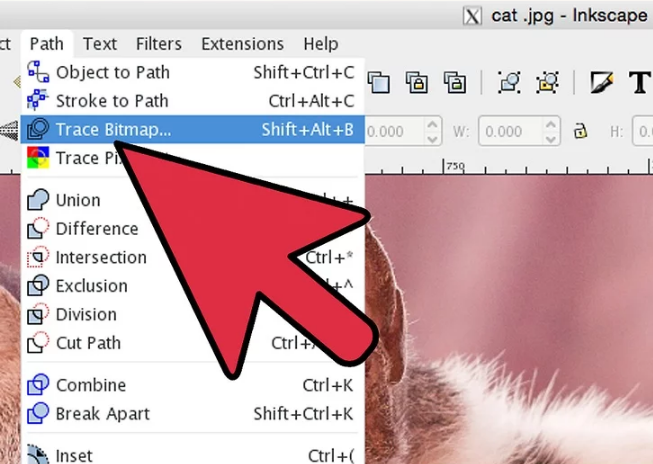 It will present three paths for auto tracing. Select the one that you find the best for conversion. After selecting a path, you will notice the changes from a live preview.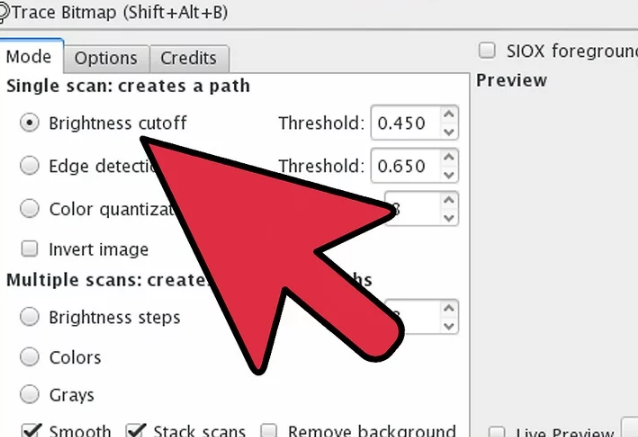 You can increase the number of Color quantization attempts for better outcomes.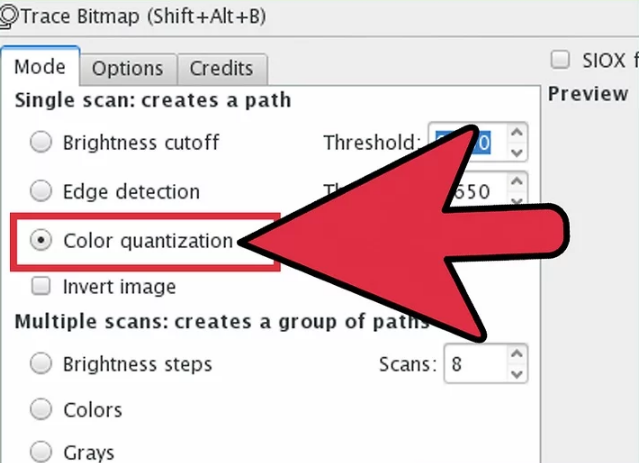 If you are happy with the result, click OK.
After that, simplify the output by clicking –
Path >> Simplify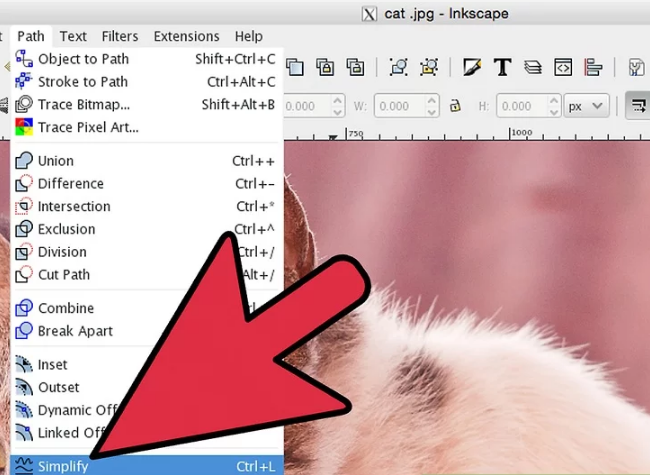 This will provide a low quality image, but it will be much easier to edit.
Don't forget to add your own lines and shapes from the left sidebar for a nice touch. If you use them, click on Convert selected object to path.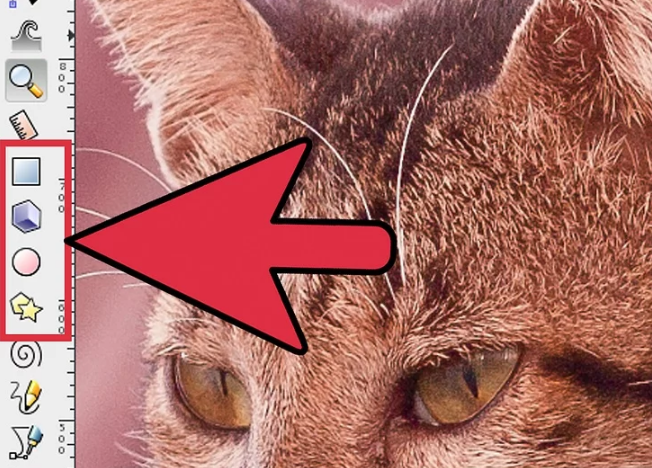 Finally, save the changes by going to –
File >> Save As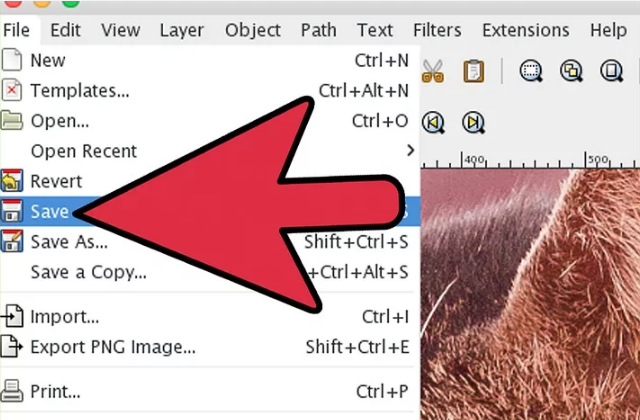 Choose the format that you want to save. In an expert's opinion, the SVG format is the best.
Note:
We recommend converting simple raster logos or designs with this tool, rather than complex photographs.
What is the Best Raster to Vector Conversion Software?
There is plenty of free and paid software available to turn a raster picture into a vector. From our knowledge and research, we believe that the paid software works relatively better than the free versions. Anyway, here are the softwares from our list –
Image2XAML
Inkscape
CorelDRAW
RasterVect
Potrace
Now, we will give a summary of each of these tools.
1. Image2XAML
Key Features:
Supports TIF, JPEG, BMP, PNG, and so many other formats.
You can get output in SVG or XAML.
The tool comes free.
User friendly, easy to operate.
In our opinion, this is the best tool to turn raster images to vectors. Being an open source platform, anyone can use it for free. To top it off, it is very simple to use. It doesn't require much technical knowledge and can convert a raster quickly.
2. Inkscape

Key Features:
It can process white, black, and color conversions.
It is compatible with Macs, Linux, and Windows.
Supports EPS, SVG, SIF, JPEG, PNG, and most image formats.
It is open source and free.
It is one of the most popular and oldest tools for converting vectors. Just like Image2XAML, it is also open source and free to use. And it is not hard to use either, since we have already discussed a process to convert raster graphics to vectors with this tool.
3. CorelDRAW

Key Features:
Uses an advanced CDR format.
Very easy and quick to use.
Produces faster output than most typical software.
Frequent updates with enhanced features.
Supports most image formats.
This is the ultimate tool for converting raster images into vector graphics. Although it is not a free tool, you can evaluate the features with a free 15-day trial. Also, it is only dedicated to Windows operating systems. We believe the company will soon add variants for other platforms as well.
4. RasterVect

Key Features:
Offers 1-bit image color conversion.
Enables feasible operations.
The paid version offers more features and supports more formats.
There is a free and paid version of the RasterVect software. The free version lets you convert a raster illustration into a 1-bit vector. It means the output vector will have a 1-bit color. However, the paid version is superior and offers multiple conversion options.
5. Potrace
Key Features:
It is open source and operates on commands.
Black or colorful conversion for raster images.
Supports PGM, PBM, PPM, BMP, and other formats.
Commands are easy when you learn them.
If you are looking for a decent conversion tool, then go for Potrace. This open source tool operates by running commands. This may seem like a downside when you don't know much about coding.
However, it will come in handy for the professionals. For instance, they can turn raster images into colorful vectors by running hex codes.
Tips for Getting the Best Results From Your Vector Conversions
Knowing the appropriate enhancing measurements is always advantageous for getting the best result. You can always remain one step ahead by applying these measurements.
No matter if you use a paid or free conversion tool, you can always enhance the output vectors by applying the following tips –
Apply the color picker tool whenever creating shapes or paths.
When you trace manually, zoom in to the appropriate level for better accuracy.
The automatic trace tool can be a big advantage for you.
If you are a novice, use online tools rather than manual software.
Try to work with simple and minimal designs with fewer colors.
FAQ's
Beyond the subjects mentioned above, it is clear that you have additional questions. The majority of people who want to learn more about raster to vector typically do. Considering that, we answered a few of those questions.
How can you tell if an image is raster or vector?
You will notice a wide color range when editing a raster photo. Therefore, you will be able to play with more colors. The quality of shade and light will not decrease because of this.
But you will notice a big change when you enlarge the image. The pixels will become blurry when you increase the scale. That is when you know it is a raster image, since a vector image offers infinite resolution.
Which is better raster or vector?
Let's take a look at the brief comparison chart to find the answer –
| | | |
| --- | --- | --- |
| Factors | Raster | Vector |
| Infinite resolution | No | Yes |
| Blurs after scaling | Yes | No |
| Size of the file | Large (may vary) | Mostly small |
| Supported formats | GIF, PNG, JPG, etc. | AI, EPS, SVG, etc. |
| Usage | To edit pictures, logos, and simple graphics | To edit high resolution pictures, complex graphics, and illustrations |
From the above chart, it is clear that a vector is obviously better than a raster.
What is a vector image used for?
Basically, vector graphics are made from connected points on the screen, which are known as paths. This made vector images independent of the resolution. That is why vector images are used for editing high resolution graphics, 3D animations, complex logos, and making animations.
Conclusion
There you go! Can raster images be converted to vector? The answer is yes and no at the same time. In general, you can't convert a raster graphic into a vector. But it is possible by using various software.
If you're looking for a professional raster to vector service, then check out this raster to vector conversion or contact us.
You might believe that vector images are preferable due to their resolution independence. And these can be used for complex design work and even for animations. These are also smaller in size than raster images. But raster images are more compatible than vectors. While you need special tools to view a vector image, a raster pic can be viewed on any browser or app.
Let us know in the comments which method you will prefer to convert raster images into vectors.