Developed by Adobe Inc. back in 1988, Photoshop is one of the premier photo editing and graphics designing an app on the market. Not to mention, the oldest in its category. There are several ways, plans, and prices with Photoshop, even a free version. The standalone photoshop will cost $20.99 per month with just the photoshop. But as you will see further, it is possible to take that down to as low as $9.99 per month. Interested to know more? Read along as we cover all the different types of photoshop, plans, offers, and discounts so that you can get the ultimate bang for your buck.
How Much Does Photoshop Cost?
Before we dive into the details of how much Photoshop costs, it's important to understand the different plans, versions, and bundles Photoshop comes in. That will help you better decide what works better and what does not. There are mainly three different types of plans involving Photoshop. They are –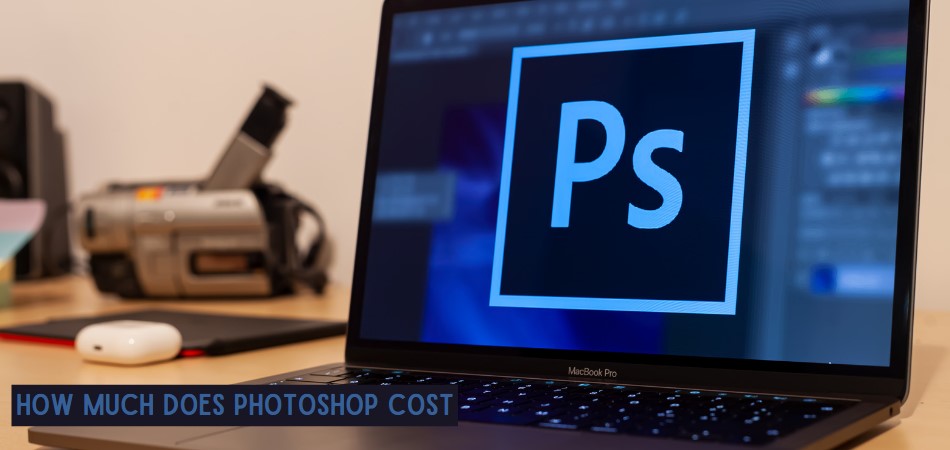 Photography Plan
Photoshop Standalone app
Adobe CC All Apps Plan
Photography Plan
The Photography Plan will cost you the least if you want Photoshop on your devices. Photoshop isn't limited to PC or laptops anymore. Rather it is now available across platforms. As a result, this plan can be excellent for those who use Photoshop on their iPads or tablets. Photoshop and Lightroom are both included in the Photoshop Photography Plan. Both are intricate parts of photography with one used for editing and the other being the standard app for color grading. As part of this plan, users will be getting access to Photoshop and Lightroom on up to two devices. It also comes with Lightroom classic as well as all Adobe fonts. There is a total of 20 GB of cloud storage available with the package with the option to extend it up to 1 TB. Users will also be able to create a portfolio website with Adobe. The price of the bundle is $9.99 per month but the catch here is users will need to commit for at least 1 year with the bill being paid monthly.
Photoshop Standalone App
Most people using Photoshop aren't professional photographers. So there's a high chance they will not need the Lightroom app. Plus there are others who use Photoshop for design and graphics purposes. They also don't require Lightroom or other Adobe suite apps. For those people and casual users, Photoshop single app purchases can be a great option. With this plan, users will be getting to use Photoshop on up to two devices. In addition to that, the 20 GB cloud storage comes as standard with an additional upgrade up to 1 TB. The upgrade will set back users to about $19.99 per month. Users will also get their own portfolio website through Adobe as well as social media management tools to swiftly manage social media posting and portfolios. The cost of the standalone app per month is $20.99 with a one-year commitment. If users want to pay month by month without any commitment, then the price goes up to $31.49.
Adobe CC All Apps
Adobe Creative Cloud all apps are the perfect plan for professionals out there. You can be a content creator, videographer, video editor, or graphics designer, the host of Adobe suites will have you covered. There are a total of 20 Adobe creative desktop apps each with its own functions. With this plan, users will have access to all of these apps on both their PC as well as mobile devices. As part of this plan, users will be getting full versions of all the apps. There is an additional 100 GB of bundled cloud storage included with the plan. The cost of the plan is $52.99 per month with a commitment of at least one year which takes the yearly amount to $645.88. If you pay a year upfront, you get a discount which brings the total amount to $599.88. And if you want to pay monthly without commitment, you will have to pay $79.49 per month. Price Comparison Chart
| | | |
| --- | --- | --- |
| Product | Monthly (with Commitment of 1 year) | Monthly (without Commitment of 1 year) |
| Photography Plan | $9.99 | Not available |
| Photoshop Standalone Plan | $20.99 | $31.49 |
| Adobe CC All Apps Plan | $52.99 | $79.49 |
| CC All Apps Teacher Student Discount (for 1 year only) | $19.99 | Not applicable |
How To Get A Discount On Photoshop?
As things stand, the price of Photoshop isn't exactly very low. However, there are ways to get deals and discounts on almost all Adobe CC apps including Photoshop. There are mainly two ways to get discounts.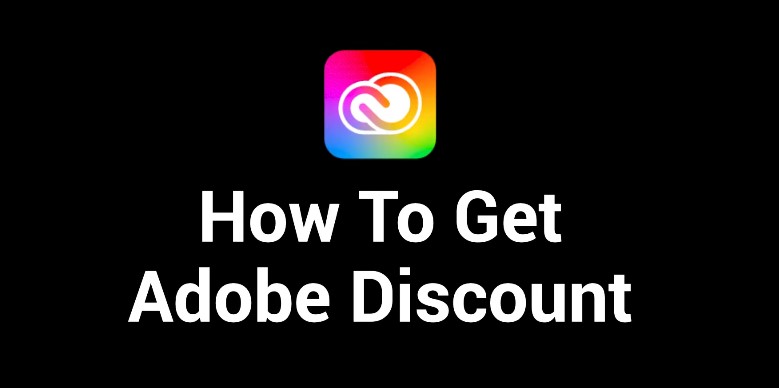 Adobe Coupon
Adobe routinely drops coupons as well as deals and discounts on its official website. Currently, they have a deal going on photography as well as Adobe elements plan. As part of the deals, users will get a significant discount if they commit for at least a year with the product.
Student and Teachers Discount
Adobe has a year-round student and teacher discount on their CC all-apps plans. As part of the deal, a student or teacher will be able to access the creative cloud all apps plan for just $19.99 every month. However, this price is just for the first year, and from the second year on, a new price will adjust according to Adobe's policy.
Alternatives To Photoshop That Is Cheaper Or Free
While Photoshop might be the oldest in the bunch, it doesn't reign supreme in the photo editing circle. In fact, there are other capable alternatives to Photoshop which are worth checking out.
Luminar AI
The first one to consider is Luminar AI. This photo editor incorporates AI editing technology which makes photo editing a breeze. Depending on the subject and exposure, the AI will suggest an editing layer that users can easily customize based on personal preference. Luminor AI can be used as a standalone app as well as a plugin for Photoshop.
PhotoWorks
While apps like Photoshop are all about feature-packed intricacies, apps like PhotoWorks take a more balanced approach. PhotoWorks is noted for its user-centric approach all the while maintaining functionalities similar to Photoshop. The app has a feature called content-aware AI which used AI to detect and edit 450 RAW format pictures. From automatic edits to manuals, PhotoWorks is just as you'd expect from a photo editor. The only drawback here is you will not be able to save your edits unless you sign up for their plans upfront.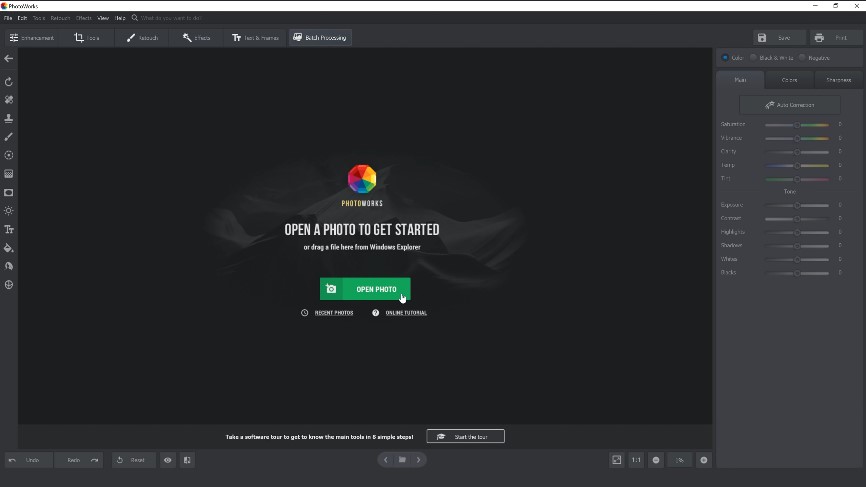 Darktable
If you're looking for the best free alternative to Photoshop, there is Darktable. This is an open-source photo editor which does everything Photoshop does in a surprisingly less demanding way. You can edit photos on several extensions including the lesser used EXR and 16-bit TIFF. The only drawback with Darktable is that because it is open source, it's far less reliable compared to Photoshop. And users have complained about the app crashing at times when large files are processed.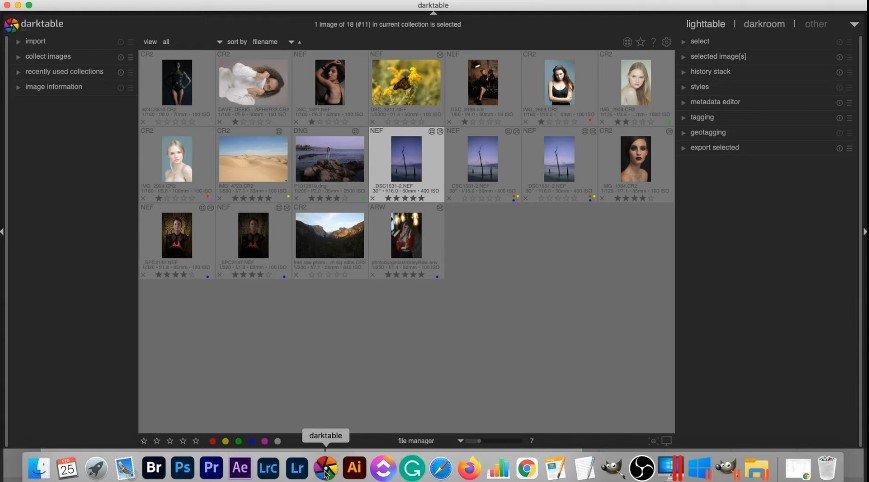 Is Paying For Adobe Worth It?
Before we proceed to answer this question, ask yourself are you a hobbyist, or is photography or graphics designing your profession? More often than not, a large chunk of users use Photoshop simply as a hobby. As a result, paying a monthly subscription might often not be worth it considering there are other similar alternatives at a cheaper price or even for free. But if you are a professional in this field, for example, if you are a graphics designer, professional photographer, or an illustration, things become interesting. If this is your bread and butter, then it makes absolute sense to pay for Adobe and its different suites. Free versions almost always come with fewer features as well as a limited trial period. There is also the matter of seamless cross-device usage. Considering all the benefits, it makes perfect sense to pay for Adobe.
How To Choose The Right Version Of Photoshop For Your Needs?
The best version of Photoshop depends on your preference and level of expertise. There are different versions of Photoshop like Elements, Lightroom, and Photoshop CC. If you are a beginner, we suggest you start with the elements. It has lesser features compared to Photoshop CC but has a better user interface. And it's much easier to navigate each of the tools individually. For intermediates, we suggest you go with Lightroom. Lightroom is a more refined tool compared to Elements. It is used by intermediates and professionals alike. It brings better control over the project as well as general edits. For professionals, Photoshop CC brings a better all-around deal. You will get state-of-the-art features that don't limit the functionality to photo editing only. Instead, it brings a host of options like graphics design and even animations.
Frequently Asked Questions
Now that you know everything about the pricing of Photoshop, let's look at some of the commonly associated questions regarding Photoshop.
Can I get Adobe Photoshop for free?
Technically you can. Users can get a 7 days free trial of the official app with the full version either for the desktop or mobile version.
How can I get Photoshop premium for free?
You can only get the Photoshop premium version for free through the trial period.
Can I still use Photoshop after Canceling my subscription?
No, you cannot use Photoshop after canceling the subscription. You will lose access to the cloud storage and the other CC features.
What happens if you stop paying for Creative Cloud?
If you stop paying for the Creative Cloud, you will lose the backup and drive access through the Creative Cloud. This means you will not be able to use Photoshop or any other premium CC apps as well.
How much is the Adobe cancellation fee?
If you cancel within 14 days of contract activation, you will get a full refund. But if you cross the 14 days mark, you will be refunded 50% and the service will last till the end of the month.
Conclusion
Photoshop is hands down the biggest editing software in the world. It comes with a host of features, editing options as well as creative possibilities. Needless to say, Photoshop is the ultimate gold standard when it comes to creative projects. The pricing differs depending on plans. Some might work as a standalone app or some bring better value as part of a bundle. Depending on your work type and preference, you should make the choice.